Throughout the COVID-19 pandemic, PIP Metro Indy has remained open and operating to provide high-quality printing, signage and marketing services to our customers—from small mom-and-pop businesses to large, multinational organizations. As a small business ourselves, we understand how critical our role as an essential business is to providing our customers with the materials they need to get new customers and keep the doors open. Our team has been adapting to the ever-changing markets and learning new skills to allow us to remain competitive in the printing and signage markets and pass our top-tier services on to our customers. 
We are so grateful for the continued support from our customers, vendors and partners. With so many businesses closing their doors, it's been a priority for the PIP team to help our customers come up with alternative ways to reach their clients. From integrated marketing and sales approaches to personal direct mail letters, there is never a dull day at PIP Metro Indy. We're proud to say we've been able to keep our doors open and grow our expert team throughout the pandemic, and we will continue to operate business as usual in these crucial times. 
If you would like to stay in touch with the PIP Metro Indy team and see what we've got in the works, we encourage you to follow us on your favorite social media outlets and subscribe to our newsletter. You can help spread the word about how PIP can help businesses of any size thrive. 
If you've had a positive experience with our team at PIP Metro Indy, we'd appreciate your feedback to continue to improve the services we offer our clients: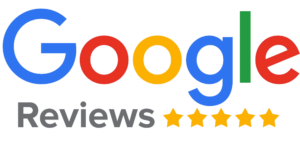 Give us a review!
We look forward to connecting—or reconnecting—with you in 2022! Reach out today to see how PIP Metro Indy can help with your next project.